Dietary requirements
of minerals and their levels are nearly impossible to establish using routine blood tests. Most electrolytes (calcium, magnesium, potassium...) are subject to close homeostatic regulation regardless of dietary intake, while the accuracy of their measurements is compromised by collection, transport, hemolysis, storage, mineral ratios, or processing used. Similar errors are encountered when trying to establish nutritional requirements through serum or plasma panels for zinc, manganese, phosphorus, chromium, selenium, copper, and most other trace elements.
While an antioxidant-rich diet may provide
adequate cellular nutrition
for the average,
healthy
individual, it would be inadequate for those suffering from nutrition related chronic diseases, which require the use of more sophisticated resources that are capable of measuring and optimizingan individual's cellular nutrition status.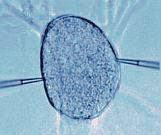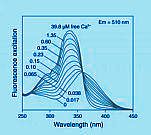 Intracellular Calcium Measurement in neurons with calcium-selective microelectrodes, and microfluorometry.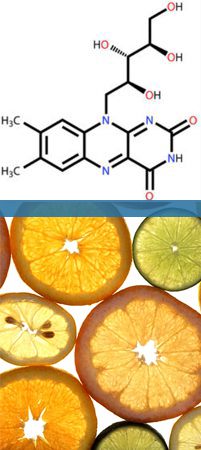 DRI / RDA B-Vitamins
2017 Dietary Reference Intake (DRI)
Recommended Dietary Allowance
B-Vitamins & Interactions
Does a B-Vitamin Complex really help reduce Stress?
Vitamin C Supplementation
Is it possible to overdose on Vitamin C?
Tin Health Effects / DRI / RDA
In addition to low Vitamin C and/or Vitamin B1, low tin is a common nutritional cause of low adrenals, which can lead to left-sided cardiac insufficiency.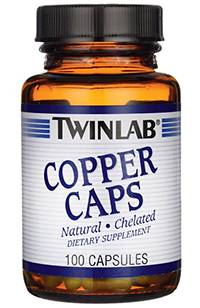 DRI / RDA Copper and Chromium
DRI / RDA Iodine
DRI / RDA Vitamin A / D / K
Myth: If one has a healthy diet, one does not need any supplementation.


Fact:

If a large group of people were to follow the exact same dietary lifestyle and exercise program, a certain number would still suffer from high or low blood pressure, high or low blood sugar, or high or low stomach acid, while the rest may develop arthritis, cardiovascular disease, cancer, mental illness, or other medical conditions... Read More
Myth: After menopause, every female needs to supplement extra calcium


Fact:

There is no magic age when either females ormales suddenly need to adjust their calciumintake. In contrast to a number of other nutrients whose requirements tend to change with advancing age, requirements for calcium are dependent on multiple genetic, metabolic, and lifestyle factors, none of which are gender or age-related... Read More
Myth: One may liberally supplement mega-doses of water-soluble vitamins since they - unlike fat-soluble vitamins are not stored in the body, so they cannot cause any harm.


Fact:

Despite being water-soluble, Vitamin B6 can cause permanent, irreversible nerve damage when used improperly, while an excessive intake or overdose of Vitamin C has the potential of eventually causing zinc, copper, or calcium deficiencies in prone individuals... Read More
Acu-Cell Analysis - compares conventional lab tests with intracellular measurements in the assessment of essential trace minerals, flavonoids, Vitamin B12, stomach acid, thyroid, adrenals, lipid status, and others.
Acu-Cell Nutrition - covers the synergism, antagonism, toxicity, deficiency signs & symptoms, and DRI/RDA of vitamins, minerals, bioflavonoids, and associated nutrients, as applicable to cellular nutrition.
Acu-Cell Disorders - profiles an A - Z list of common medical conditions and their relationship to nutritional excesses and deficiencies.
Diets & MLM - looks at various diets, multi-level-marketing products, coral calcium, the blood type diet, plant sterols, vegetarianism, chocolate products, Vitamin C supplementation, sugar / glycemic index & satiety index.
Mineral Ratios - offers a clinical perspective on the importance of maintaining a proper mineral ratio between calcium, magnesium and other elements, and it looks at the relationship of mineral ratios to spinal alignment.
Tin - Health Effects - presents research results on the effects of the element tin on adrenal functions, depression, fatigue, and a number of other health concerns.
Antiviral Remedies - lists natural remedies for the Common Cold & Flu for a normal, weak, and overactive Immune System. Also applicable for a Pandemic Flu such as H1N1 (Swine Flu), or H5N1 (Avian / Bird Flu).