What is Cellular Nutrition?
Dietary requirements of minerals and their levels are nearly impossible to establish using routine blood tests. Most electrolytes (calcium, magnesium, potassium...) are subject to close homeostatic regulation regardless of dietary intake, while the accuracy of their measurements is compromised by collection, transport, hemolysis, storage, mineral ratios, or processing used. Similar errors are encountered when trying to establish nutritional requirements through serum or plasma panels for zinc, manganese, phosphorus, chromium, selenium, copper, and most other trace elements.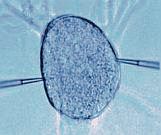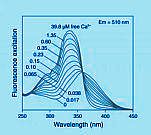 Intracellular Calcium Measurement in neurons with calcium-selective microelectrodes, and microfluorometry.
While an antioxidant-rich diet may provide adequate cellular nutrition for the average, healthy individual - it would be inadequate for those suffering from nutrition related chronic diseases, which require the use of more sophisticated resources that are capable of measuring and optimizing an individual's cellular nutrition status.